activities & Destinations
Activities for school sports weeks:
Our partner Outback Adventures offers these activities and many more. As experts in adventure travel, they organise unforgettable outdoor experiences. Whether it is rock climbing, geocaching or archery, Outback Adventures will make your adventure in nature a unique experience. Put your trust in experienced guides and discover the beauty of the wilderness to the full.
Canyoning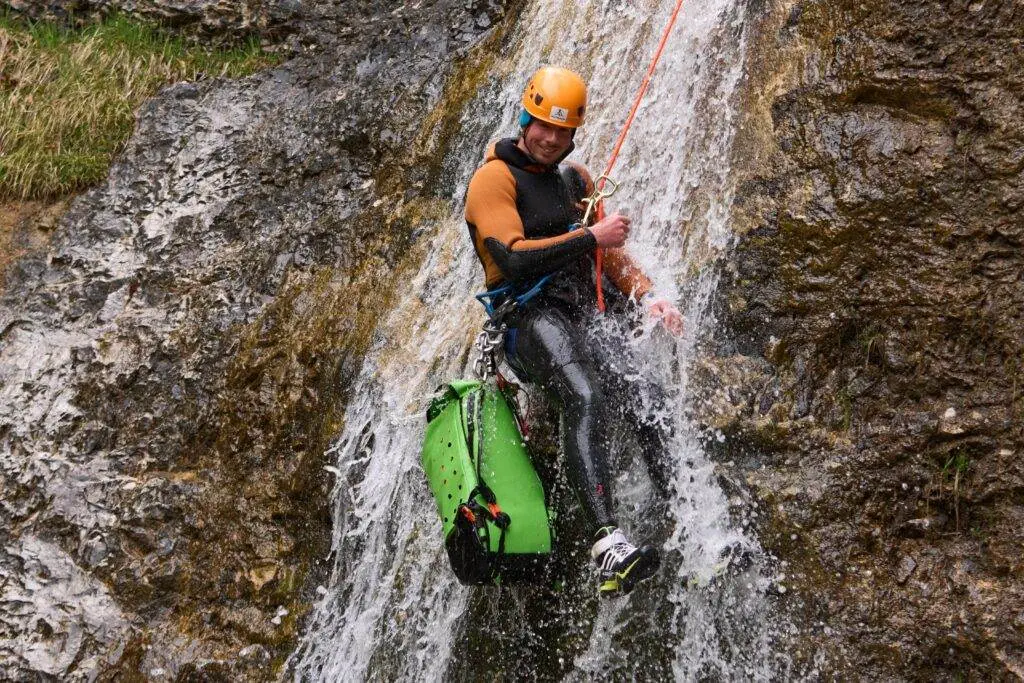 Immerse yourself in nature's breathtaking gorges and experience pure adventure. Enjoy unforgettable journeys through spectacular scenery with experienced guides.
High ropes course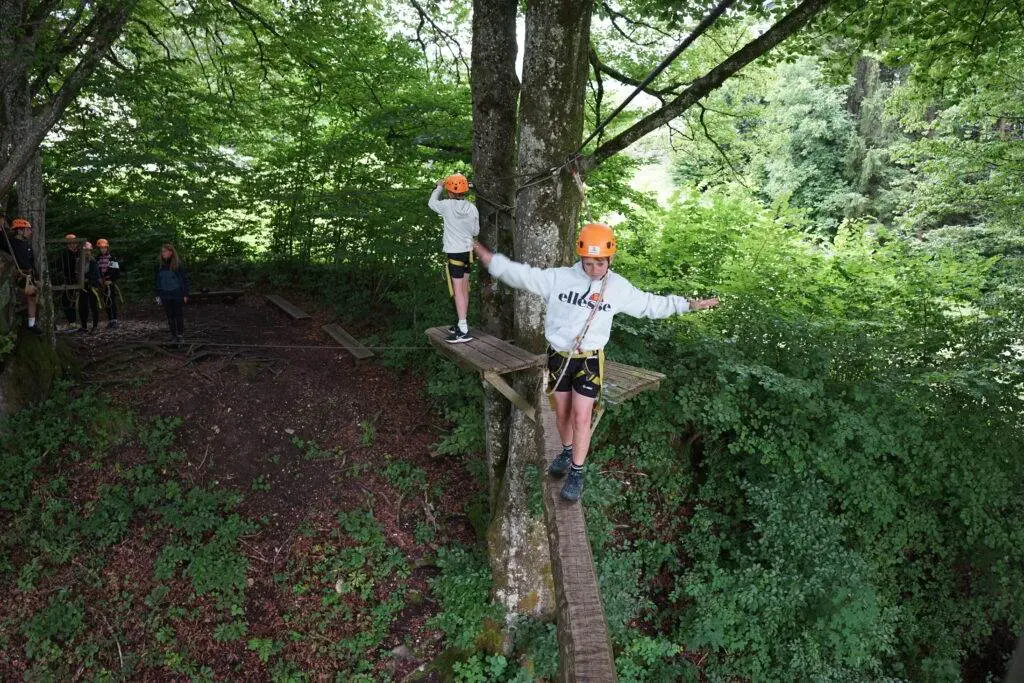 Get your adrenaline pumping on the high ropes course at Outback Adventures. Climb to dizzying heights, overcome obstacles and test your skills.
Stand up paddling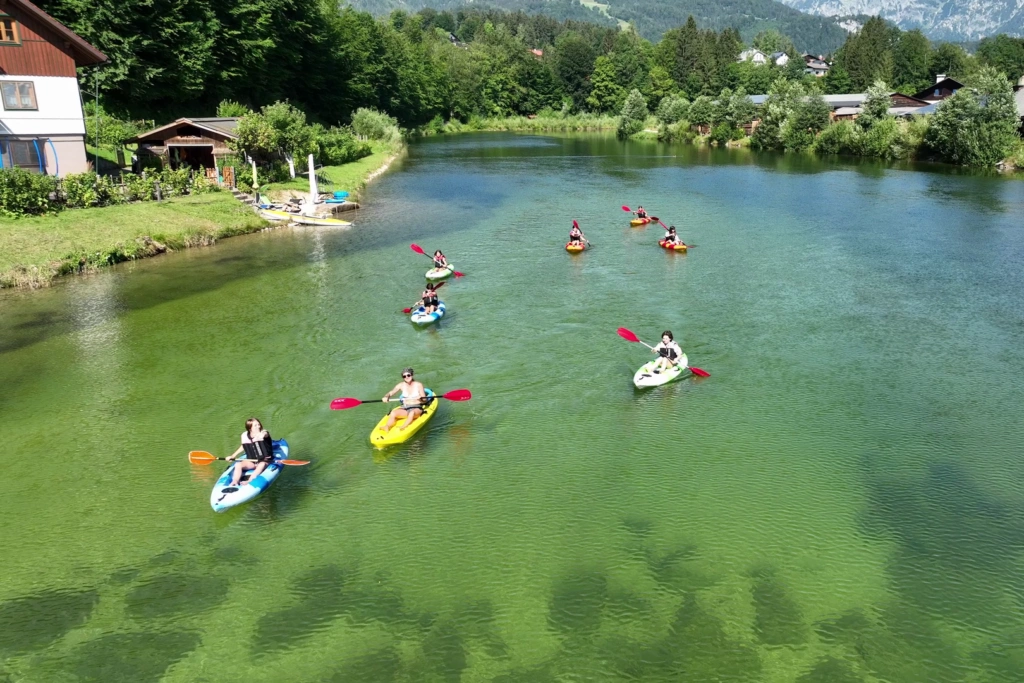 Erleben Sie unvergessliche Abenteuer auf dem Wasser, umgeben von atemberaubender Natur. Die Touren von Outback-Adventures bieten Spaß für alle, die das Wasser lieben.
Summer activities:
Mountainbiking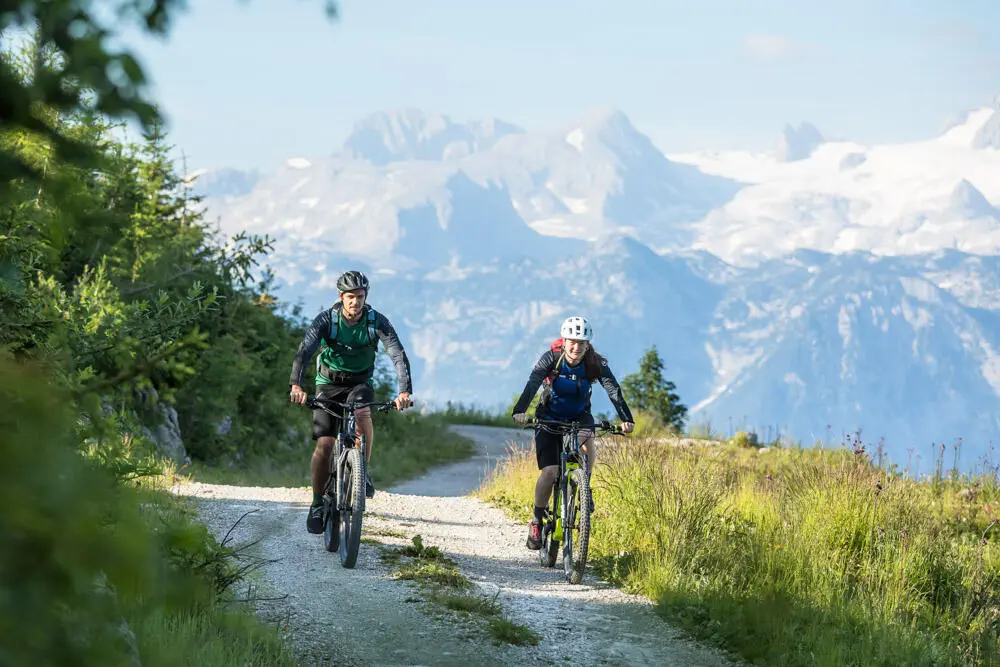 Bad Goisern is a cyclist's paradise! Numerous trails and picturesque cycle paths along lakes and mountains offer unforgettable cycling adventures for adrenaline junkies and leisure cyclists alike. This is why the Mountain Bike Trophy is held here every year.
Hiking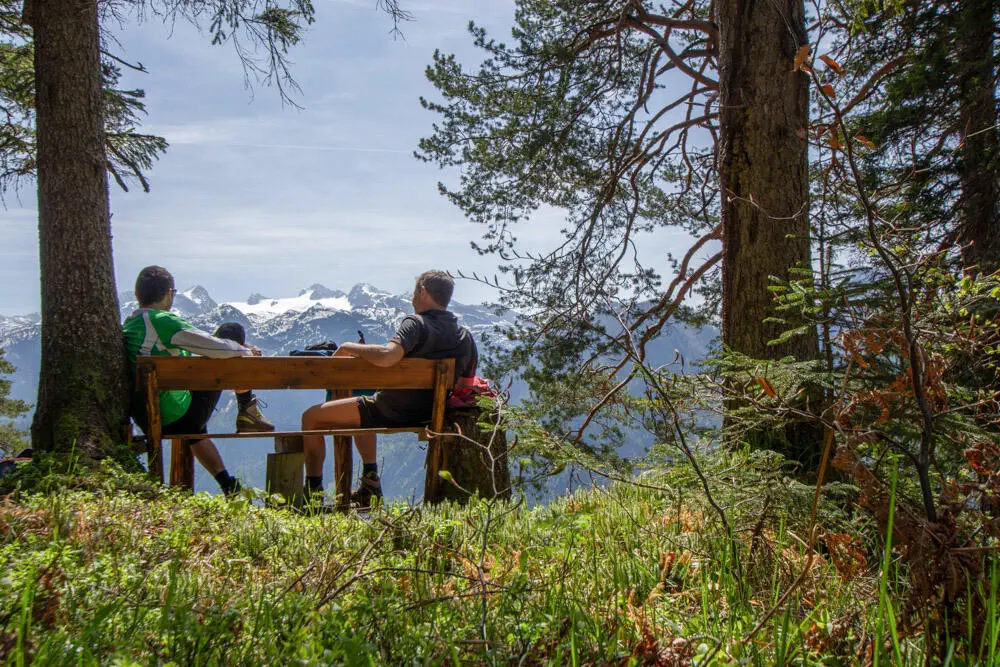 Surrounded by mountains and lakes, Bad Goisern offers a wide range of walking opportunities. Discover alpine meadows, waterfalls and viewpoints for unforgettable nature experiences, whether leisurely or challenging.
Rock climbing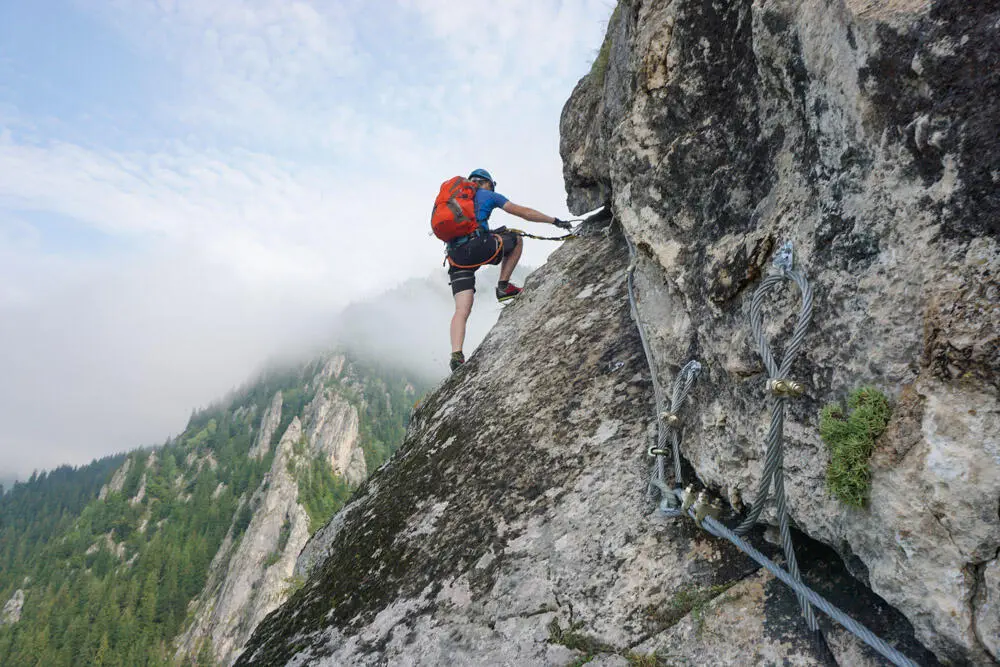 Surrounded by majestic mountains and green valleys, the region offers an abundance of climbing routes that challenge and inspire climbing enthusiasts of all levels. The breathtaking natural panorama surrounding the climbing routes makes this adventure an unforgettable experience.
Winter activities:
Skiing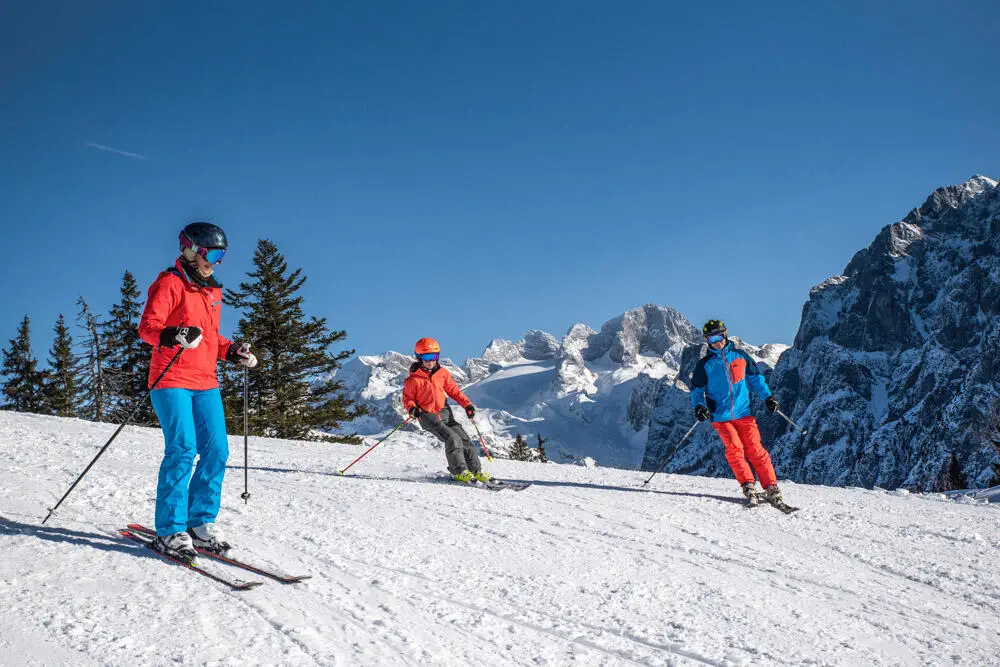 An unforgettable skiing experience with snow-covered pistes and picturesque mountain scenery awaits you in the neighbouring village of Gosau. Ideal for skiers of all levels, experience the beauty of the Alps and pure adrenaline. It can be reached by car as well as by bus.
Hiking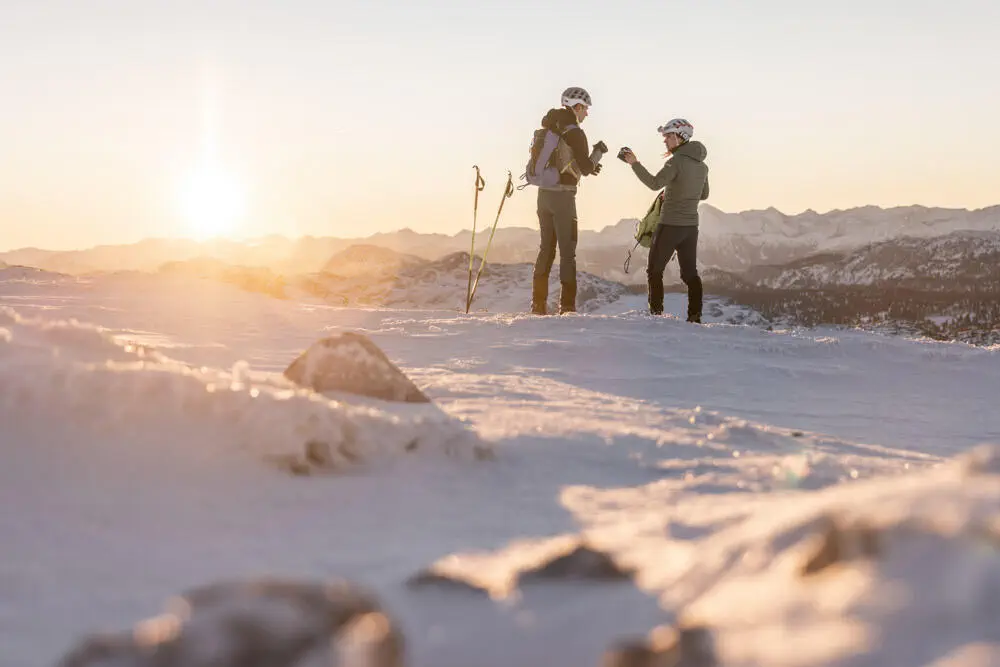 Snowshoeing offers a unique nature experience off the beaten track. The snow-covered mountain landscape invites you to enjoy the silence of winter. With snowshoes, you can effortlessly explore unspoilt corners, alone or in a group, and experience the fascinating beauty of winter nature up close.
Trips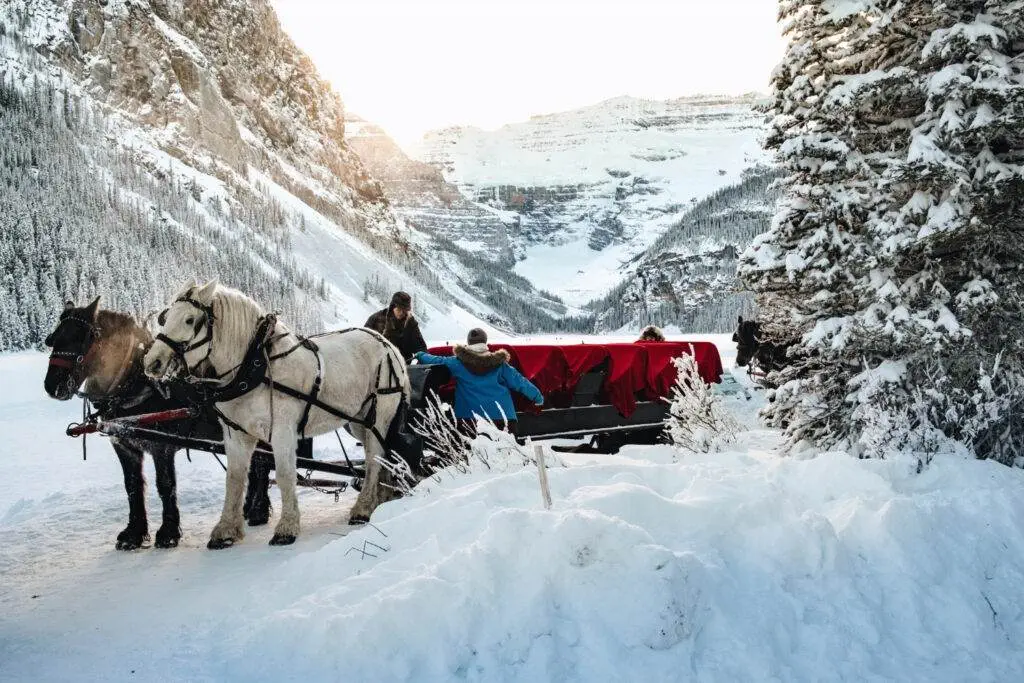 The winter season offers exciting excursion opportunities. Snow-covered hikes and horse-drawn sleigh rides in glittering landscapes offer peace and culture. Bad Goisern is the ideal place for adventure and relaxation.
Activities for all seasons:
Day trip destinations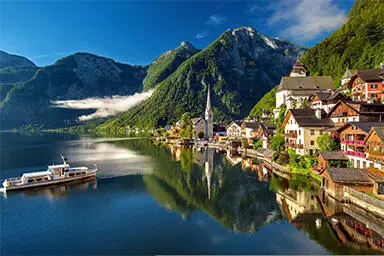 Picturesque lakes such as Lake Hallstatt await you here for relaxing boat trips and the majestic Dachstein mountains for adventurers. Cultural highlights such as the Anzenaumühle adventure museum offer unforgettable experiences in a fascinating natural setting for relaxation and the joy of discovery.
Events calendar
The tourism association's event calendar offers a wide range of events all year round. From traditional festivals such as the Narcissus Festival in beautiful Ausseerland to modern events such as concerts and sports competitions, there is always something to experience and discover here, reflecting the vibrant diversity of the region.
Places of happiness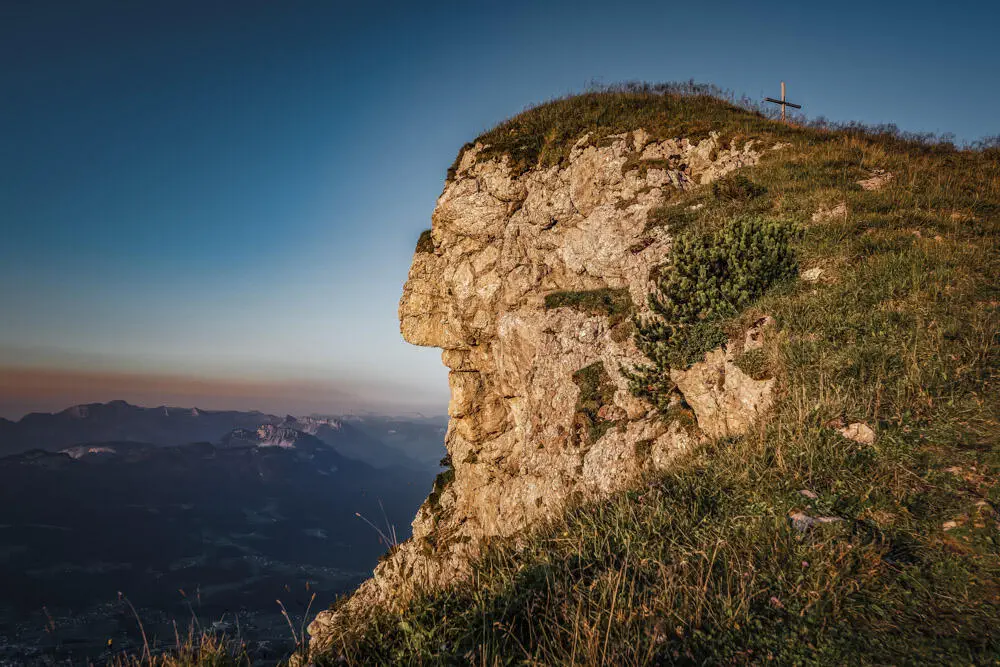 Bad Goisern reveals places of happiness that refresh body and soul. Lake Hallstatt and the Dachstein mountains touch the soul, while the Hand.Werk.Haus and hidden hiking trails offer inspiration and relaxation. These corners are true sources of happiness for intense enjoyment.